Do you know who gets most letters in the world? Santa Claus, of course! Santa Claus' post office at the Arctic Circle receives letters every day the year around from children all over the world. The nearer Christmas it gets the more letters arrive to Santa. Last Christmas Santa received more than half a million letters from 200 different countries. With less than 70 days to Christmas, it is time for everyone to send their Christmas wishes to Santa Claus.
The Santa Claus Official Post Office is situated at the Arctic Circle approx. 8 km outside Rovaniemi center in Finnish Lapland. It is open every day all year around. There the elves help Santa to open the letters and sort them out by country and when the Christmas rush is over they help Santa to answer everyone's letter, too.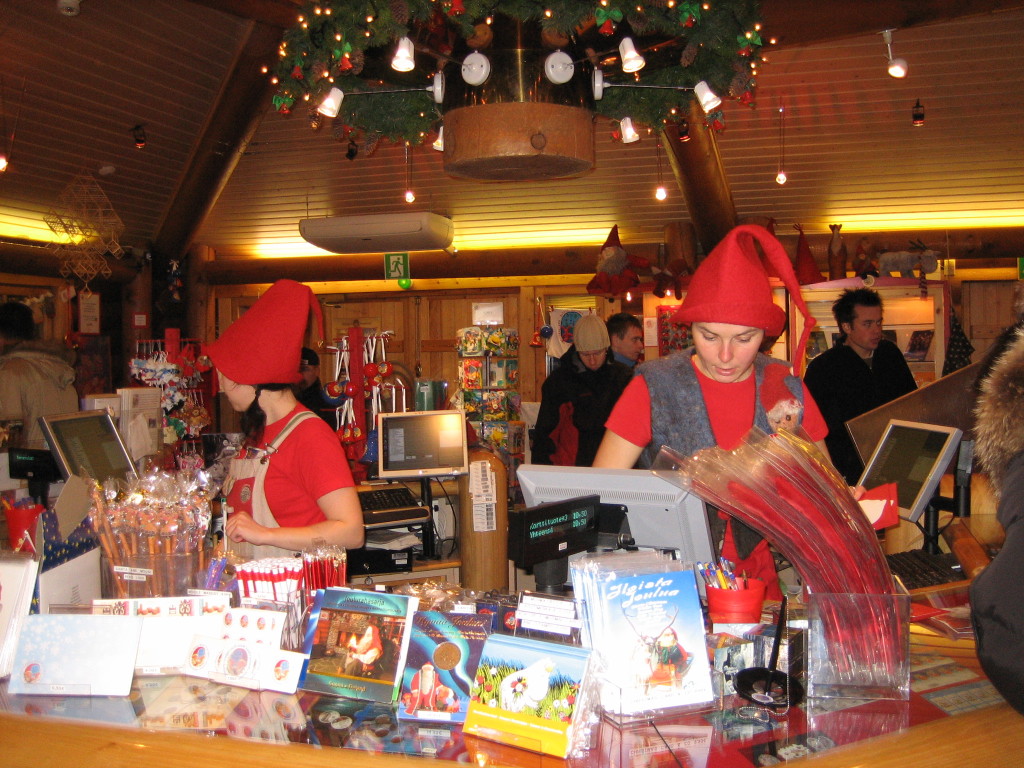 You can also send your Christmas cards to your friends from here. There are two post boxes where to put your cards; one for the nearest Christmas and one for the next Christmas,
Santa Claus' Main Post Office—the only official Santa Claus' post office—is part of the official network of Finland's post office, Posti. From Santa Claus' Main Post Office, you can find a wide assortment of Christmas products, souvenirs, gift items, stamps, postcards and other products related to the collection and study of stamps.
A memory like no other from Santa Claus' Main Post Office is a real letter from Santa. Here you can order the letter from Santa Claus' Main Post Office in Rovaniemi. The recipient will receive the letter just before Christmas!
Since 1985, Santa Claus has received approximately 17 million letters from almost 200 countries! You can also write a letter to Santa Claus! His address is:
Santa Claus
Santa Claus' Main Post Office
Tähtikuja 1
96930 Arctic Circle, FINLAND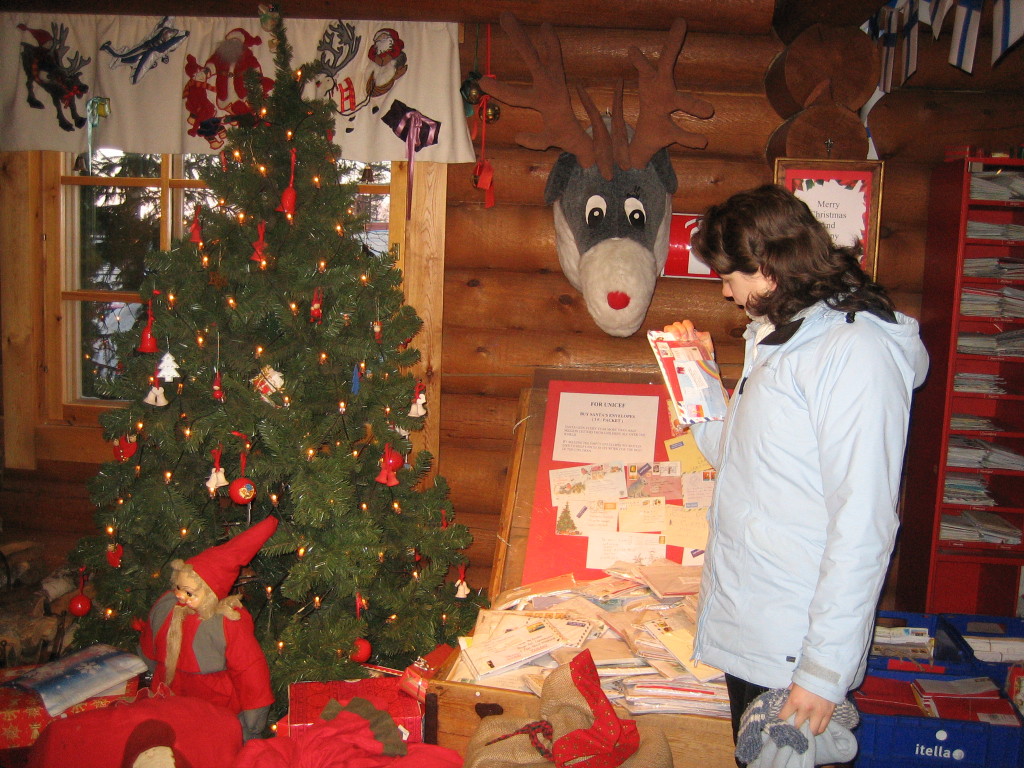 Outside the Post Office you can find an interesting point from where you can find out the distances to different parts of the world from here.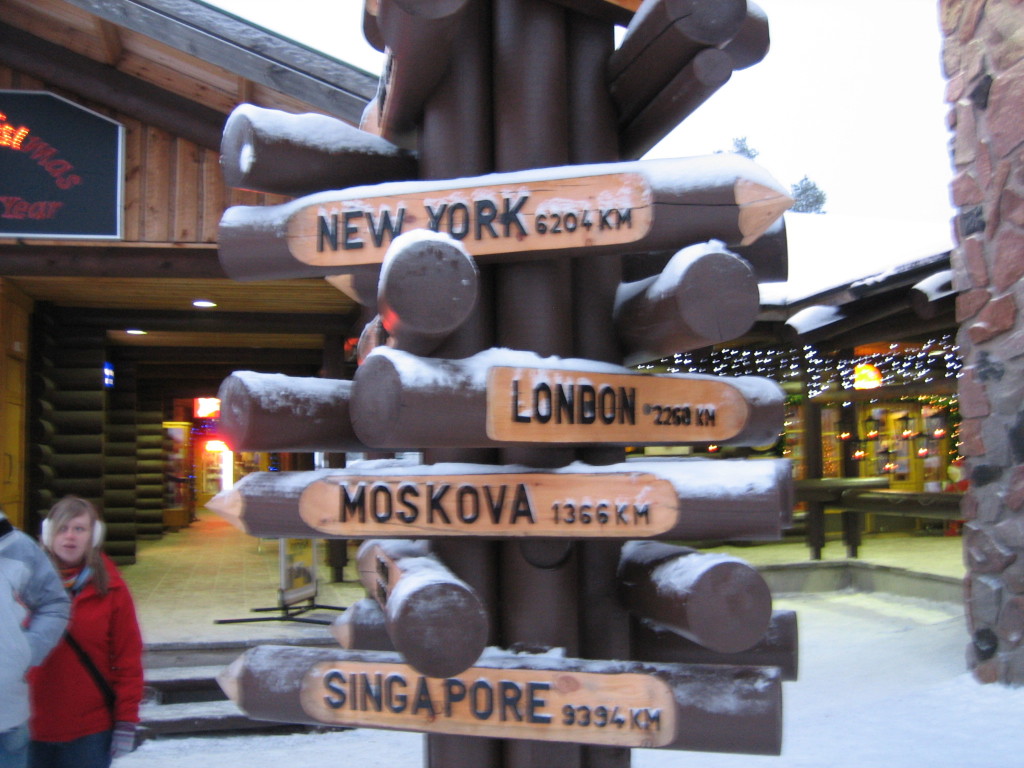 In Santa Claus Village the Post Office is flagged with the official flag for Santa Claus Post Office.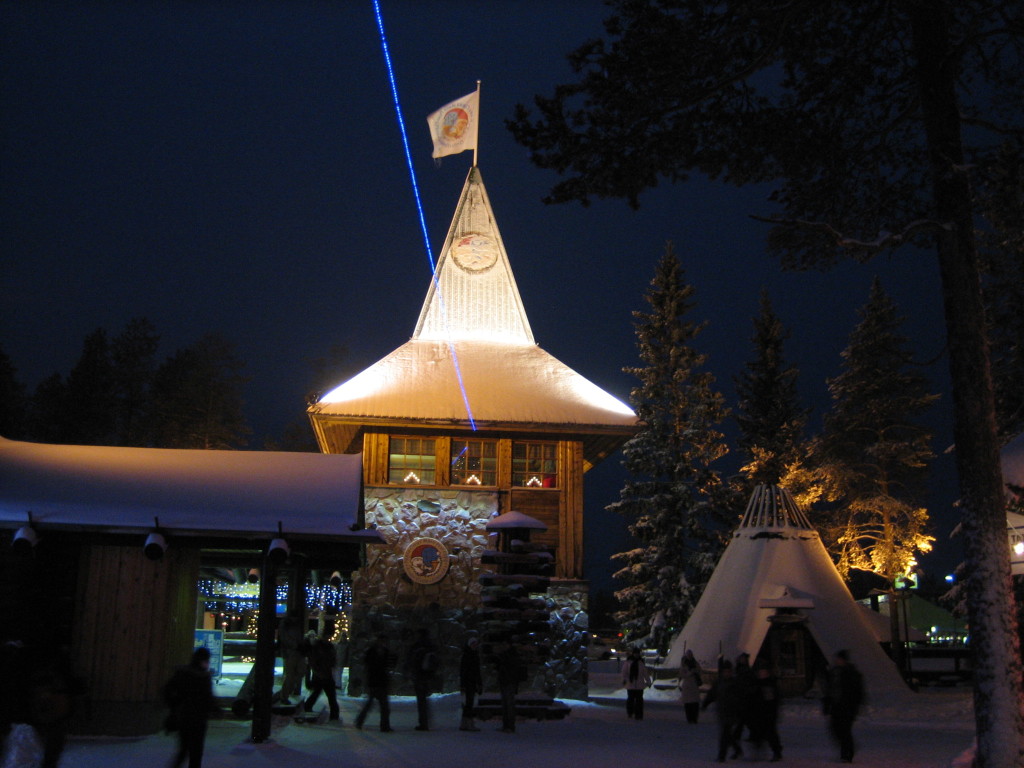 Just before Christmas 2014 the official Posti of Finland relised a new stamp with the picture of Santa Claus looking out from Ounasvaara fell over the city of Rovaniemi. There is only a limited amount to buy of this stamp.