In the area of reindeer herding in Finland; in Lapland, the souvenirs to bring home from there as memories are very often made of parts from the reindeer. Actually the Lappish people have always used all parts of the reindeer. Except for the meat they eat they also prepare all kinds of useful objects from the fur, the antles and even from the bones. There are practically no leftovers when the Lappish people make use of a reindeer.
Tourists visiting Lapland want to buy some souvenirs to bring home from their trip. The choice is many times a hand made item, made by the Lappish people.
An old traditional souvenir is the Marttiini knife. The knives have been manufactured in Rovaniemi, Lapland since 1928 and are of high quality. The Marttiini product range covers knives for hunting, fishing, camping, collectors, household and for professional use. The founder was Janne Marttiini, and his picture is still used in marketing.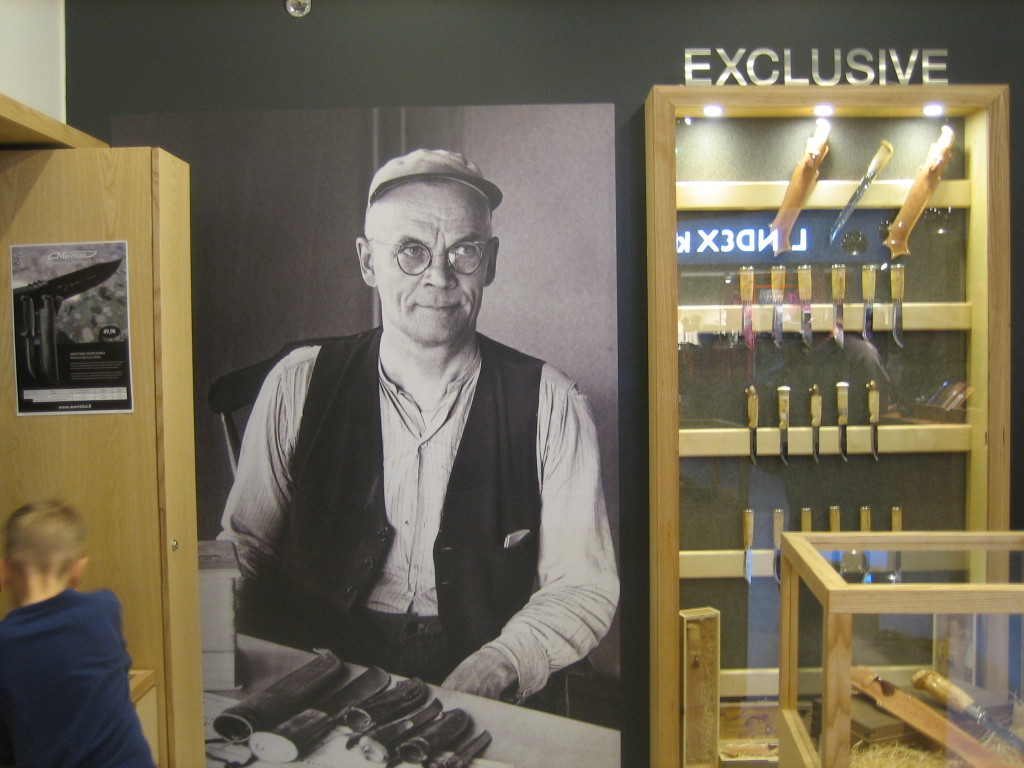 Souvenirs made of reindeer antlers are manufactured by a local craftsman, whom you find on the pedestrian street of Rovaniemi almost the year around. He offers his beautiful products to people walking by his tent in the city of Rovaniemi. There are candle holders and many many small objects made of reindeer antlers.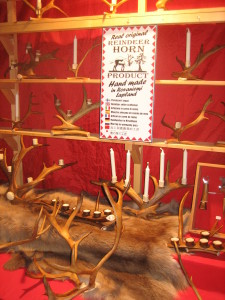 KUPILKA is a product name for dishware of traditional Lappish form made of natural fibre composites. The biomaterial consists of 50% pine fibre (wood) and 50% thermoplastic. KUPILKA products have been designed by Kari Kuisma together with a well-known Finnish architect and designer Heikki Koivurova. KUPILKA means a "little cup" and the word stems from the Finnish word "kuppi". It also refers to a term used by Finnish people decades ago, when men and women warmed up their hands with their "kupilka" or "little cup" by drinking hot beverages during the rough Finnish winters.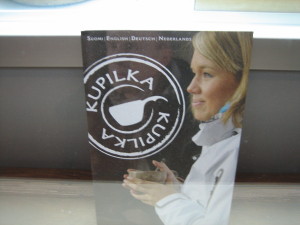 In the reindeer restaurant Sirmakko you are served for instance the traditional sauteed reindeer on KUPILKA plates.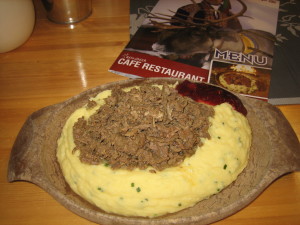 Under the label "tarinatuote" you find many local hand made products from Lapland. I got inspired by these gloves and bought myself a pair of gloves made of reindeer leather with nice fitted ornaments. They are made by Sisko Ylimartimo from the company Tikkurituote. Ireally love my smooth reindeer gloves!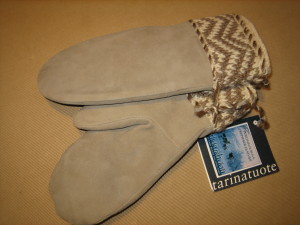 If you visit an handcraft market in Lapland you most certainly will also find silver jeweller made from Paarma design. Tytti Bräysy is the artist behind these lovely necklaces. I found these products on the yearly Arctic Market in the end of November in Rovaniemi.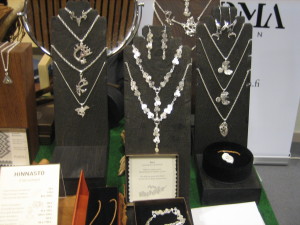 Many products are sold by the Sami people themselves in the Arctic Market and other similar occasions. Silver jewelry line A Drop of Inari by Katja Lettinen is inspired by the supernatural beauty of Inari. The engraving style reveals lines of birch trees against the backdrop of a snowy mountain. With this jewelry line she was named Artisan of the Year 2014. Every piece is designed and made with touch of arctic mood in Finnish Lapland, Inari.
One table on the Arctic Market inspired me to buy equipment to make my own Sami bracelet. There were different bags and purses made of reindeer leather and also buttons made of reindeer antles and a nice necklace with a silver chain and a piece of a reindeer bone.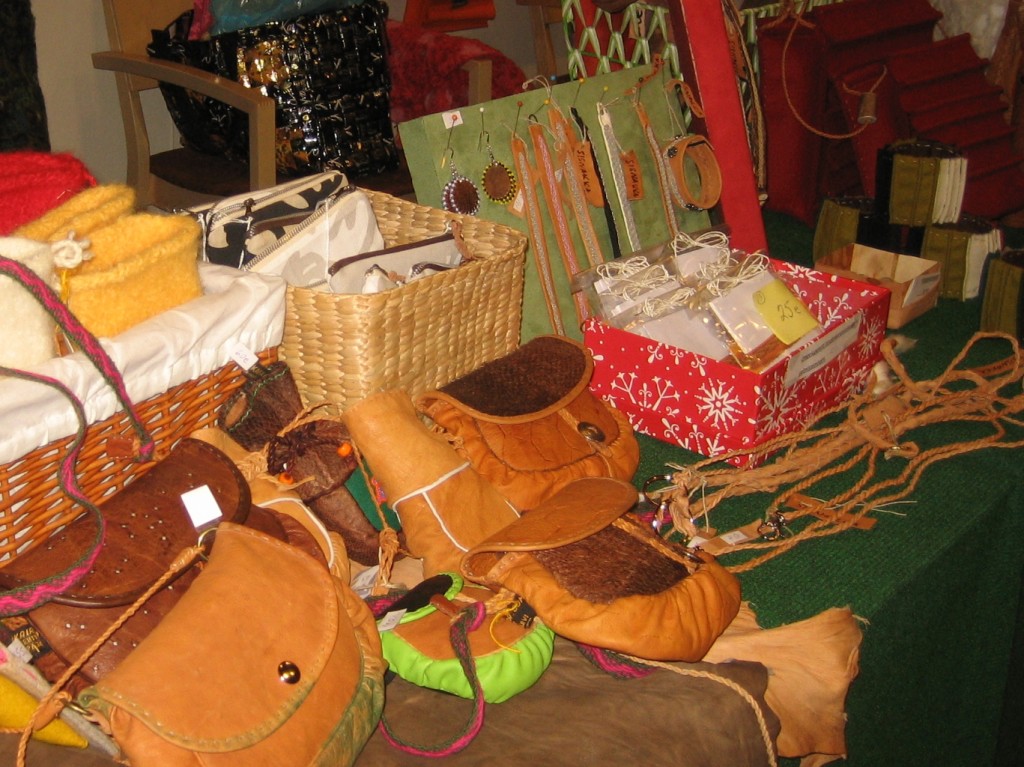 The package inhold everything I needed to manufacture my own Sami bracelet.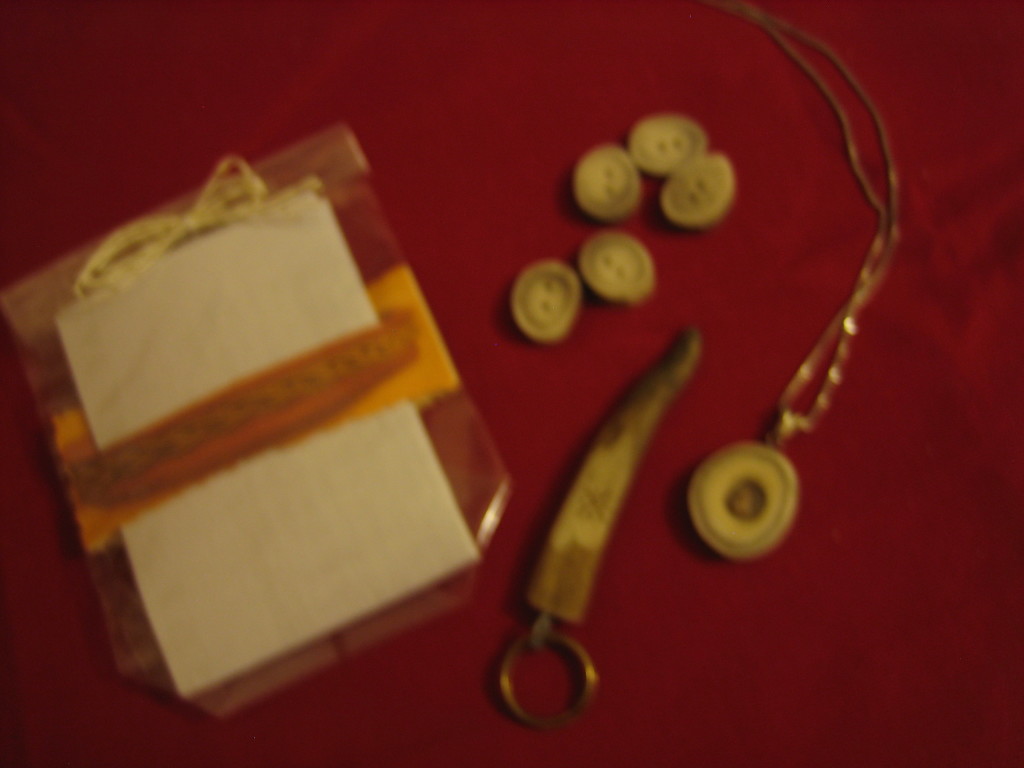 Must say I am a bit proud of myself as I managed to do this.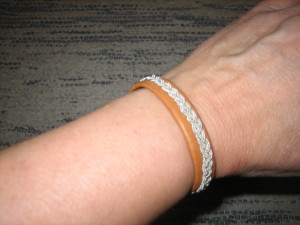 Some inspired artist has come up with these winter bikinis made of reindeer leather and fur. Dare to wear them?