As it is Christmas time I want to share some links with you, from where you can check out what Santa Claus is doing these days.
This camera is from inside Santa Claus office at the Arctic Circle. Santa is there every day of the year, even in summer, from 9-17 in Finnish time.
http://www.ustream.tv/channel/santaclauslive-inside-cam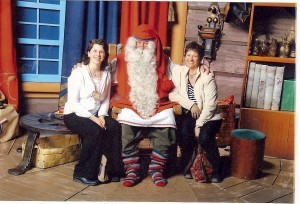 This video was taken yesterday on December 23rd, 2013, as Santa was taking off from Arctic Circle to visit all children all over the world and give presents:
And here are more info about Santa Claus' office at the Arctic Circle. You should visit it some time!
https://shop.santaclauslive.com/santa_purchase/special_order_video/1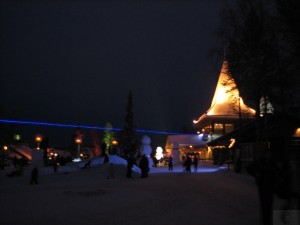 You can also read more about the Arctic Circle and Santa Claus village here.
And you have three more weeks time to visit SantaPark also.
With these links I wish you all a Very, Merry Christmas and thank you all more than 8,000 visitors I have had on my blog since April 2013 when I started. Se you soon!