Today, as the temperature outside shows around -25 degrees Celsius, I want to tell you about some drinks that will warm you up..
Finland is one of the world's biggest coffee consumers. In 2011 the consumption of coffee per capita was about 9,7 kg/year. But I will not tell you about coffee now…
One drink very popular in the Arctic regions in winter time, but especially around Christmas is the Glögi. In Sweden they call it Glögg. It has been introduced to Finland in the beginning of the 19th century as a warming drink on cold winter days. It is a heated, sweet berry juice with a lot of spices, like cinnamon, cardamom, bitter orange shell, ginger, clove and nutmeg. It is also called Mulled wine and in Germany they have a similar drink called Gluhwine, but that is not as sweet as Glögi.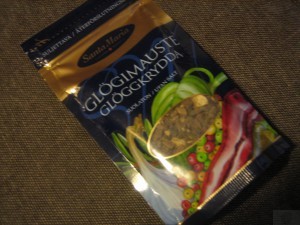 Glögi can be made from berries picked in the nature of Lapland, like lingonberry or cranberry, but also from black or red currant. You can buy a special spice mix called Glögimauste, which you add into the heated juice and let it stew for about 5 minutes. After that sift the spices and your drink is ready.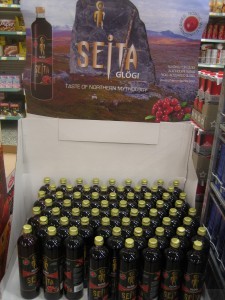 Glögi can also be made of concentrate, which you can buy in any grocery store before Christmas. You mix the concentrate with hot water according to what is said on the package. There are also ready-to-use made Glögi in the stores, which you just heat up to drink. The stores offer you a big amount of glögi trade marks to choose between.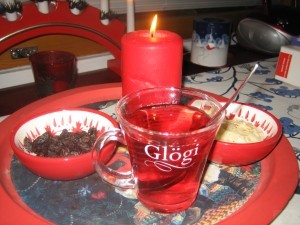 Preferably Glögi is enjoyed with raisins and almonds in it. It is also very popular to add some alcoholic into the Glögi to get a little more adult touch. In Finland the popular alcohol is Koskenkorva; 38 % alcohol made in Finland. Also Vodka can be used, but all kinds of red wines or rum are suitable, too. Never boil the drink with alcohol in it. The alcohol should be added after heating up the juice.
Glögi is often served outdoors after a snowmobile safari at the fire-place, or in the evenings after work. You also find it, both non-alcoholic and alcoholic, in the Gingerbread Bakery of SantaPark, where you can enjoy it together with your own decorated gingerbread.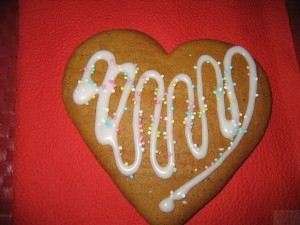 Me and my ice-fishing friends use to enjoy a special tea by the fire-place during ice-fishing season. That is black tea with some cognac and (much) sugar. That is easy to prepare outdoors, because you only have to heat the water by the fire-place and then use teabags. Plastic bottles of cognac is easy to transport and do not need any cautions not to break.
 Also a very sweet warming drink is in Finland called Minttukaakao; mint cocoa. That is a cup of warm cocoa with added 2 cl pepper mint liqueur.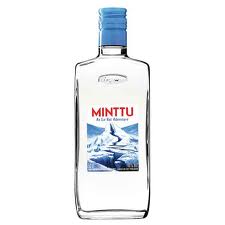 Maybe the Snowman's soup (Lumiukkosoppa) would be something for you? You need a hot cocoa drink, two Christmas chocolates, three marshmallows and a candy stick. Recommended specially for kids and other childish people 😉