One of the tourist attractions of Lapland is a visit to a husky park and a husky sleigh drive.
Husky is a general name for a sled-type of dog used in northern regions, differentiated from other sled-dog types by their fast pulling style. They are an ever-changing cross-breed of the fastest dogs. Huskies are used in sled dog racing. In recent years, companies have been marketing tourist treks with dog sledges for adventure travellers in snow regions. In Lapland you can find husky parks in almost every touristic village.
When you arrive to the husky park the huskies are anxiously waiting for customers. Because they love to run! They can hardly wait for the run to start. The husky howls rather than barks.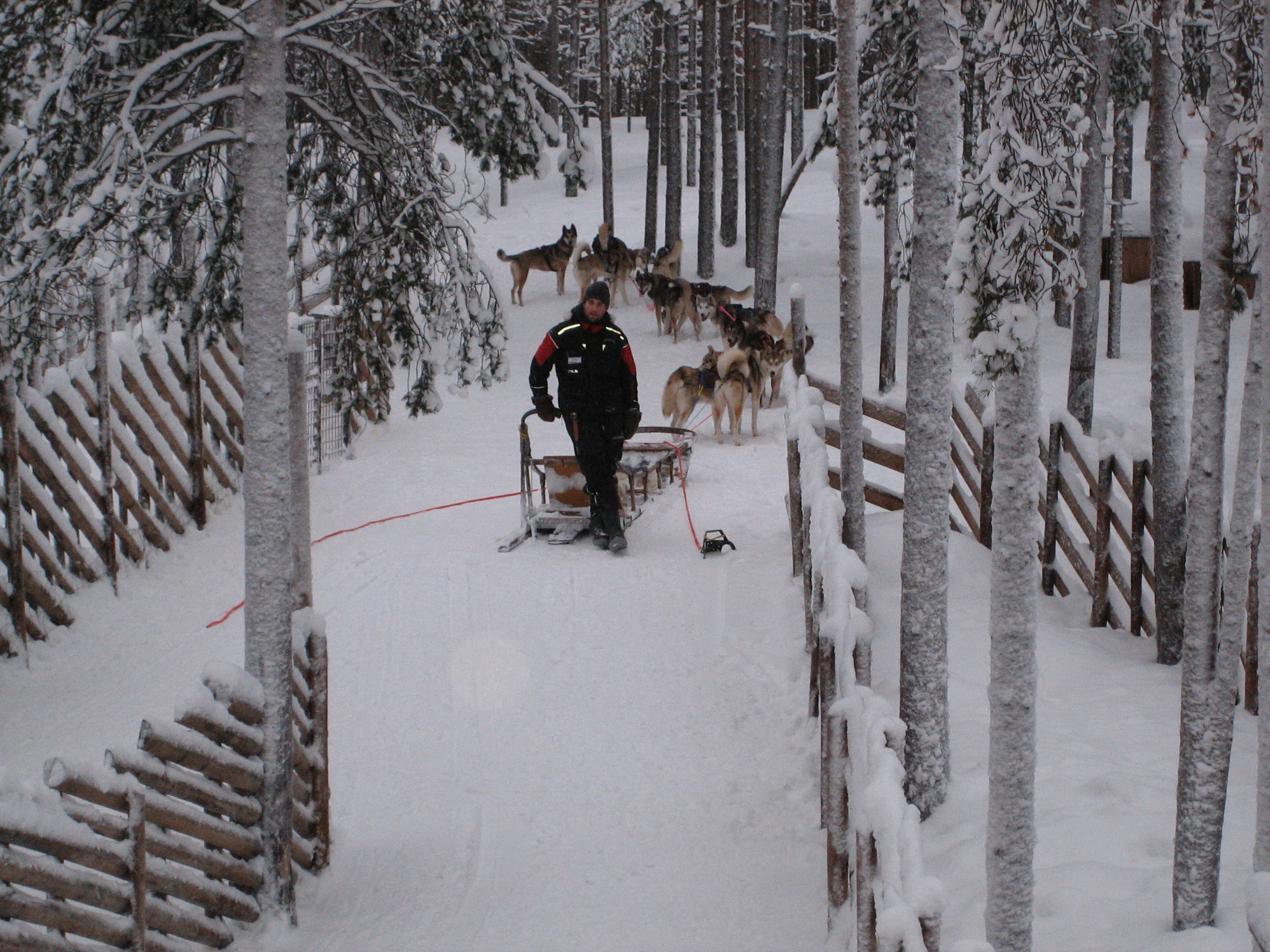 The dogs are of different kinds. There are leaders and followers. In the first row are always the leader dogs. The owner of the husky park knows his dogs well and divide them into leaders and followers. The customers can sit in a sleigh behind the dogs and the driver stands on the back of the sleigh. The ride is very fast as the dogs are anxious to run. But in parks where there are several dog teams running it could also happen the dogs suddenly stop to smell the urins from other dogs. They quickly continue on order from the driver. The touristic drive is not that long, but if you get excited about dog rides you can of course also order longer drives.
After the ride you can get an introducion of the dogs' lives from the guide of the park. And you can also visit the area where the dogs not running are resting. They like people and are also safe with children. Occasionally there are of course also puppies in the park. The owners plan the shedule for when to have puppies and when not.
Some huskies have blue eyes and some have brown eyes, but there are also dogs with one blue and one brown eye.