In northern Finland we have snow for almost half of the year. Snow plays a big role in the life of the Finns living in Lapland. This fact has led to development of many different ways to move around on the snow or to take advantage of the snow and ice elements as much as possible.
Skis were invented already by our ancestors to help people to move on snow. Skiing is faster than walking. In those days the skis were used for necessary movements, but today to go skiing is a popular way of getting exercise. Downhill skiing in its various forms is the choice for many people. In Rovaniemi you can go cross-country skiing and downhill skiing on Ounasvaara fell.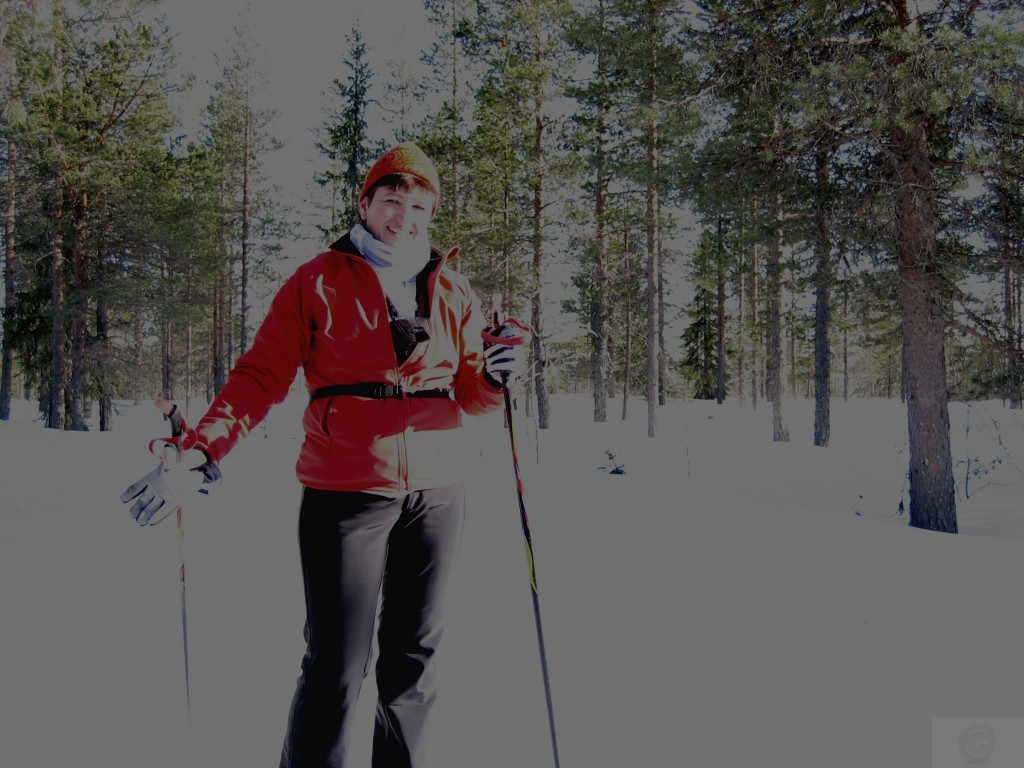 Sledging is another way to move around on snow. The sledge was developed especially for sledging downhill, but you can also use it to transport goods.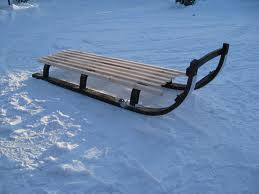 People have used kicksleds for a hundred year to get to school, to the church or to visit each other. The look of the kicksled has been the same for many decades, with a seat and handles, but in recent years a more sporty model has been developed to use even in competitions in Finland and all over the world.
Snowshoes look like tennis rackets fastened to your feet and they make walking in the snow a lot easier. In old days they were made of natural material, but nowadays they are made from different kind of plastic, You do not sink into the snow, but you stay walking on top of the snow.
From time immemorial huskies have pulled sleds in the Arctic regions. They have been reliable and reach their destination in even the hardest conditions. The husky was born to pull sleds and it is really happy when working. Today many tourists go for safaris with huskies and enjoy the speed of around 17 km/h. You can choose longer or shorter safaris with huskies from husky farms in Lapland.
The reindeer have also been used for centuries in Lapland to pull sleds. Their hooves enable them to move in the snow. At first glance, the reindeer seem very slow and lazy, but they can also race in competitions. Reindeer safaris are arranged all over Lapland during winter.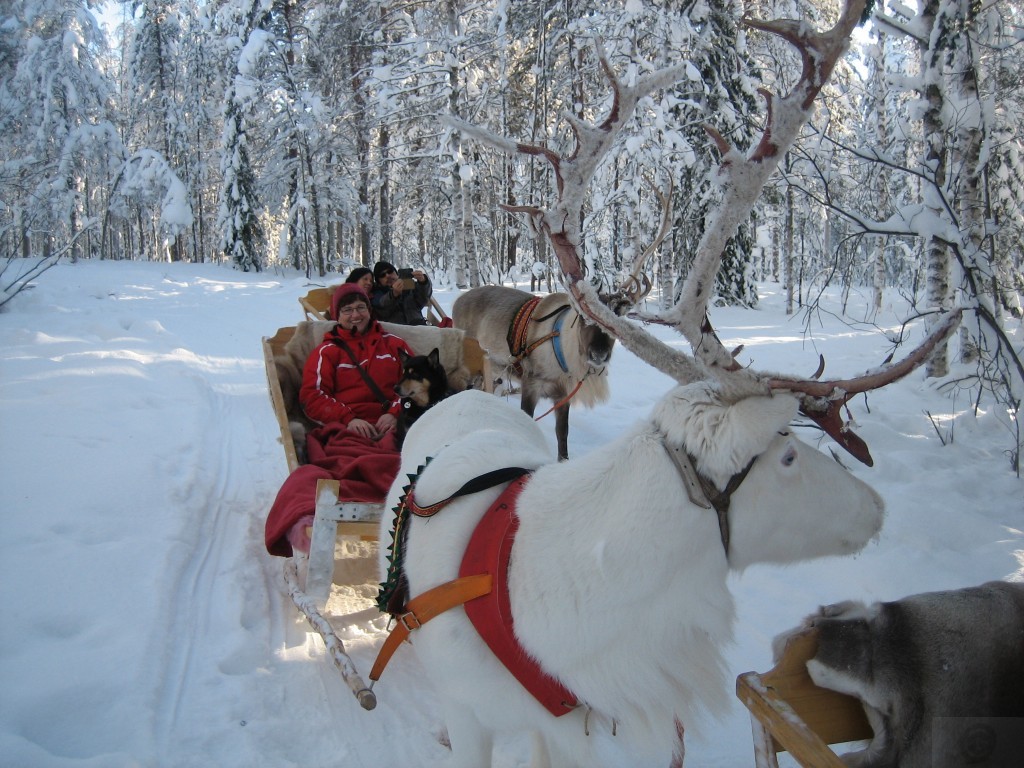 Along with the development of technology the snowmobile was invented. Reindeer herders use snowmobiles, but the snowmobiles are also used for tourist safaris. There are several safari companies offering snowmobile safaris during winter; both for beginners and more adventures tourists.
Many ways have been developed to get around during the long-lasting period of ice on lakes and rivers. Figure skates, hockey skates and Nordic skates are different forms of skates. The Finnish national team sport is of course played on hockey skates and Nordic skates are for long journeys. In Rovaniemi there are several arenas for hockey and figure skating. You do not even have to bring your own skates, because you can rent skates and get instructions how to go skating if it is your first time. First timers have lots of fun just trying to stay on their feet.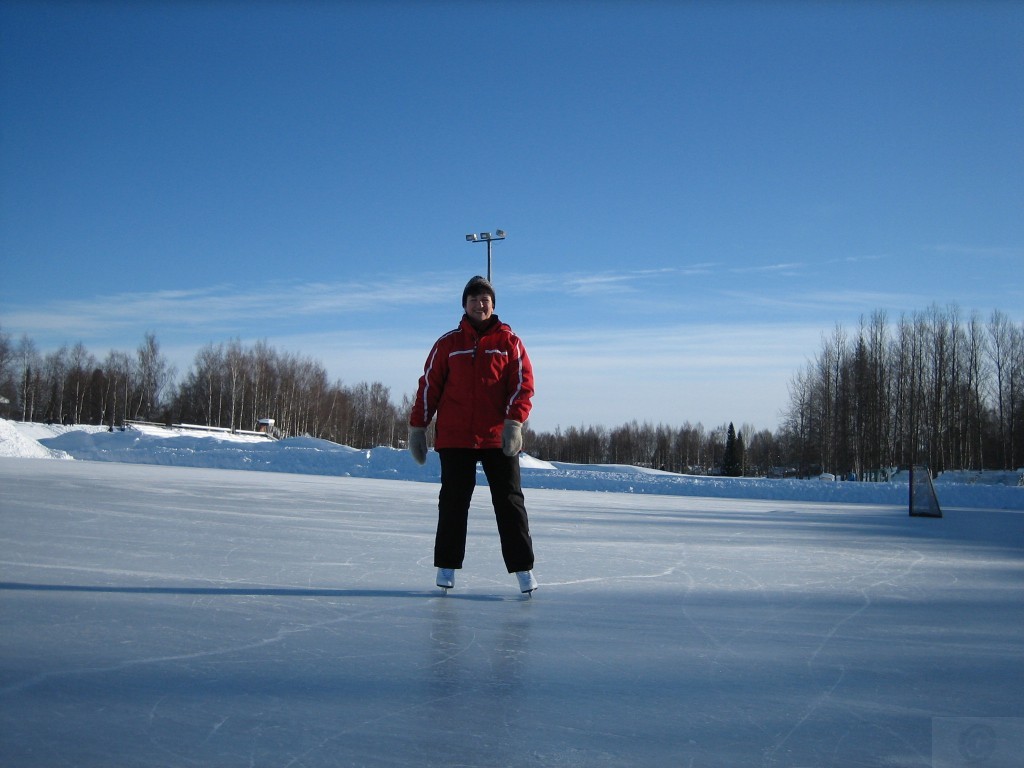 In summer time you can play golf in Rovaniemi, at Arctic golf course, on the shore of river Kemijoki, but as the summer is so short, they have taken advantage of the snow element and invented ice golf and winter golf. On the frozen river Kemijoki you have been able to play ice golf for several winters already and on the golf course of Ounasvaara, Santa's own golf course Arctic golf course, you find probably the world's best winter golf course. It opens in the end of February-the beginning of March, depending on the snow situation. It was opened for the first winter season in 2011 and so far the seasons have offered good opportunities to enjoy golf, with 9-holes, also in winter time. The home page of the course is unfortunately not translated into English concerning the winter course. You can rent golf clubs from the course, you do not have to bring your own. Just remember to use colored balls, orange is the best color. A white ball is of course impossible to see in the snow.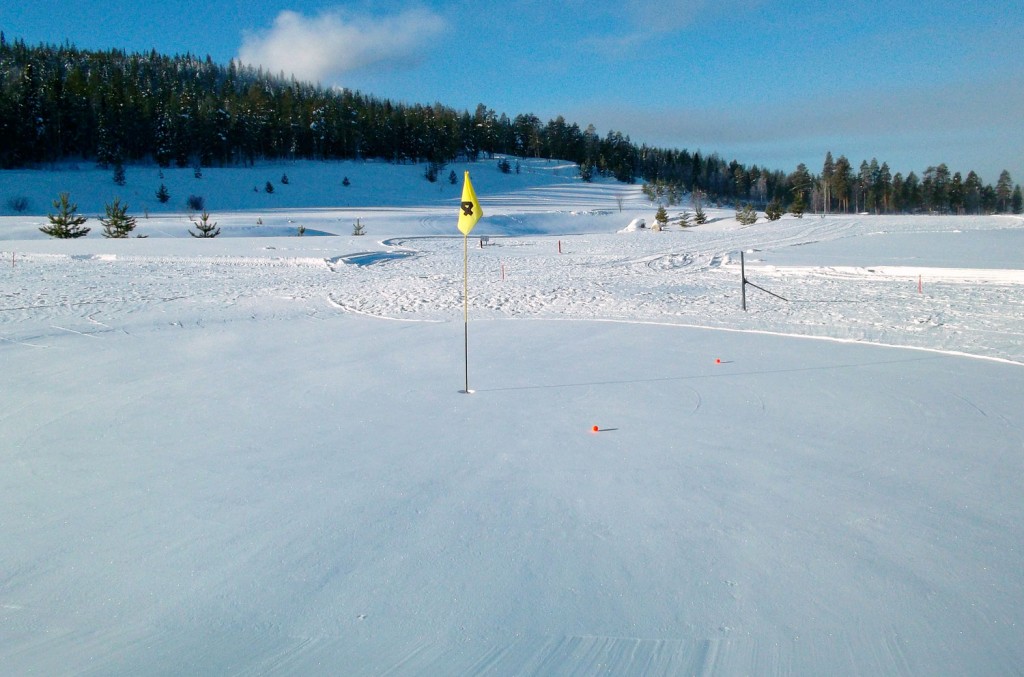 Some people also use to go swimming in the river Kemijoki during the winter period; the winter-swimmers! A hole is sawed into the ice and the winter-swimmers take a dip in the chilly water. All you need is a swimming costume, a woolen hat and a pair of slippers and a big bath sheet. The winter swim gives you an extraordinary experience and is told to have many healthy effects, too. This year the Winter Swimming World Championship is arranged in Rovaniemi; on March 20-23, 2014. Check out the program! There is something for everybody, and you do not have to practice winter-swimming to take part in the big event.