On a sunny day in winter a visit to Ranua zoo is really worth the effort. There are active arctic animals playing in the snow, not the least the polar bears, the wolverines, the wild boars, the wolves and the lynxes, which all are active winter animals. The snow makes it easy to find the animals; they have fewer possibilities to hide in a white surrounding. They seem to enjoy the sun in winter as much as we do.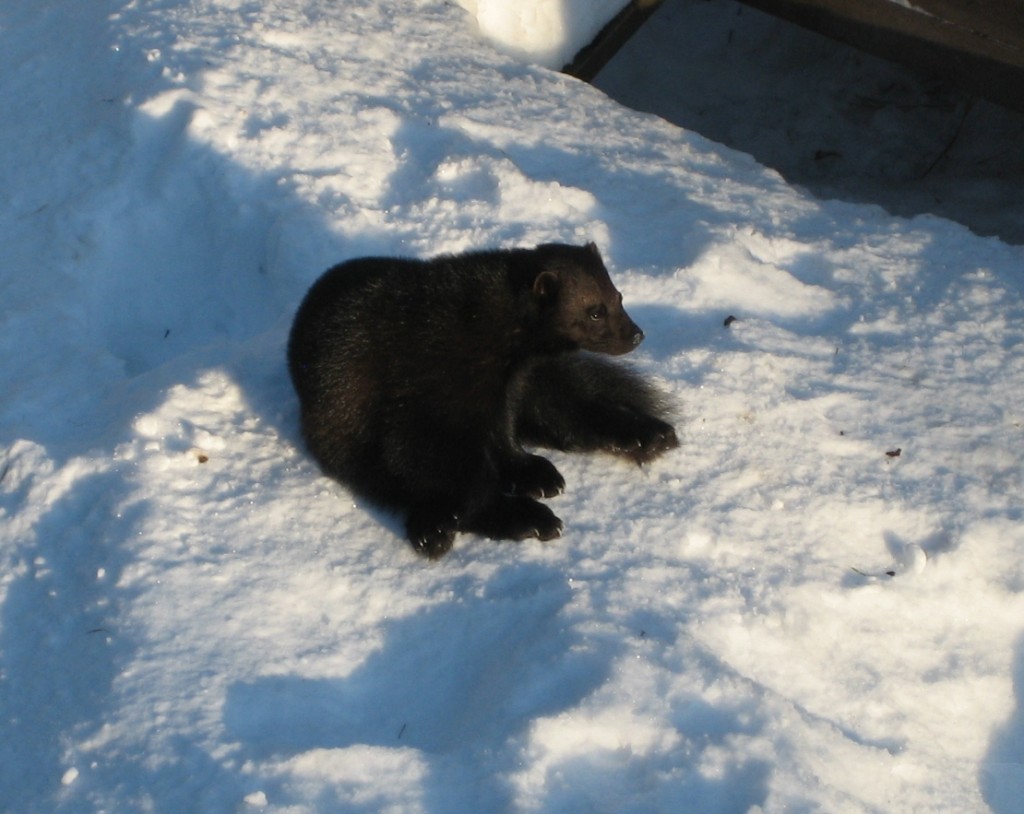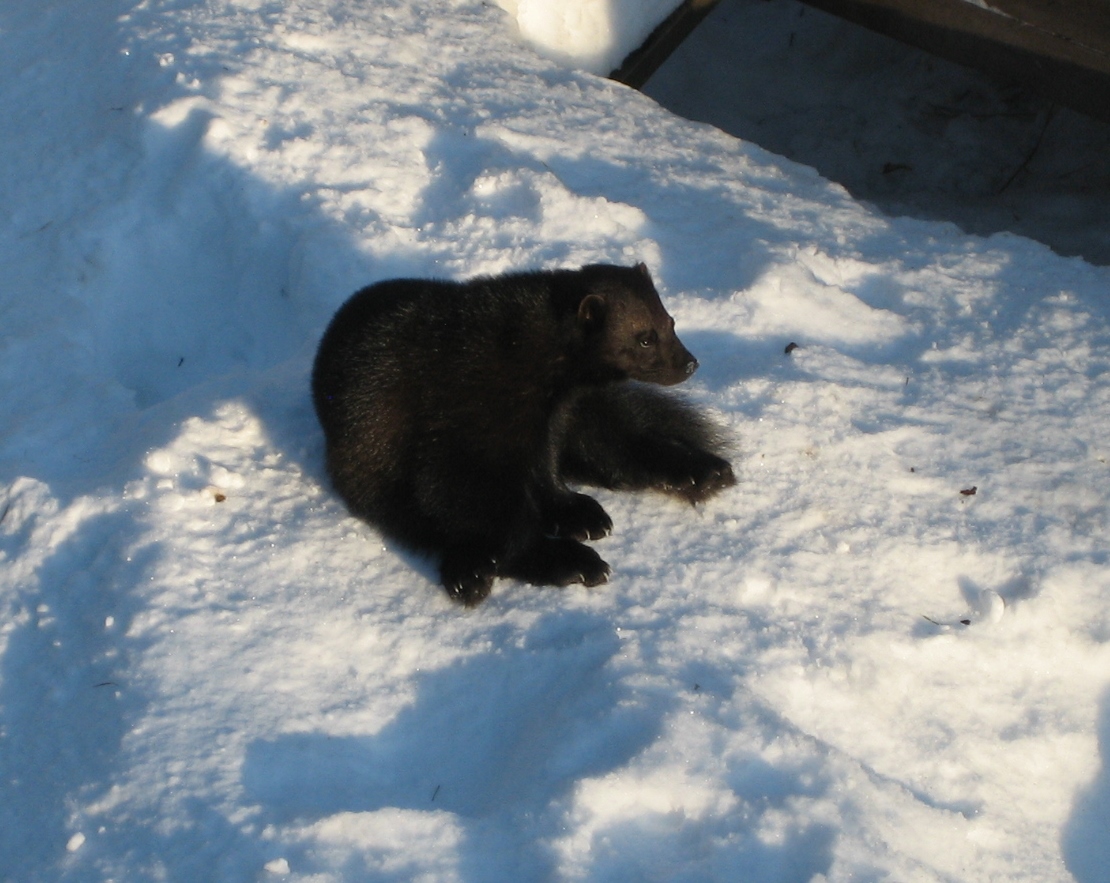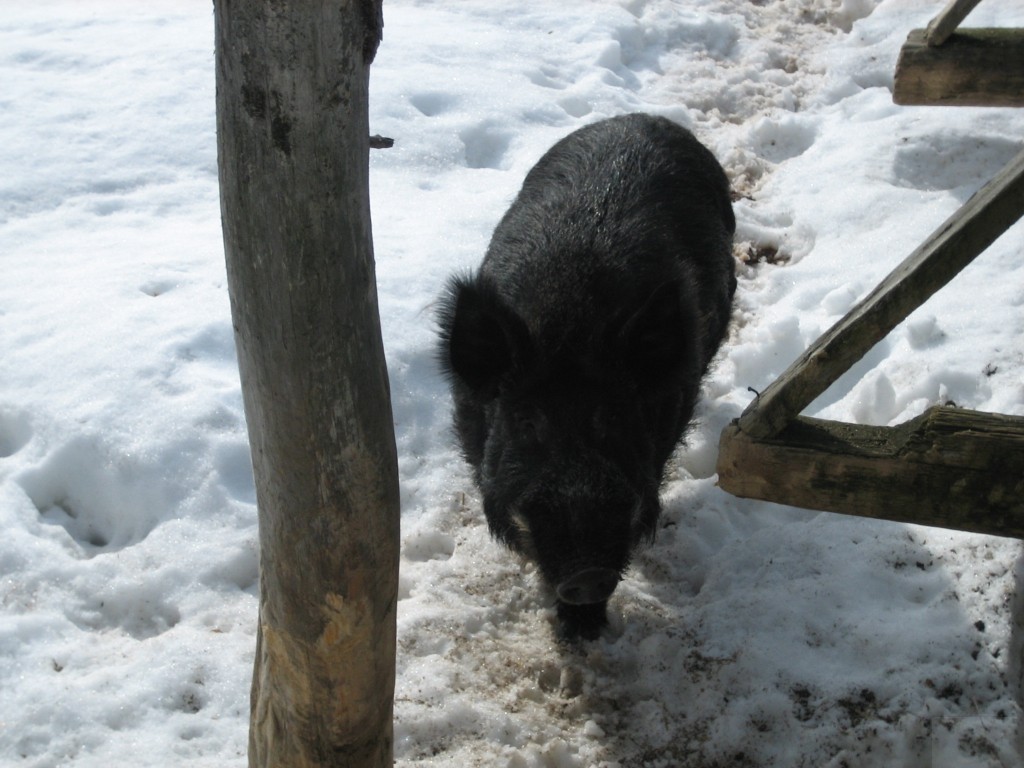 The brown bears are having their hibernating period and are sleeping. About two years ago there was a warm and sunny spring and the brown bears woke up on March 1st and started to play in the snow. Usually they wake up in the end of March. There is still snow on the ground in the end of March. This year I am very excited waiting for news about whether the brown bear Malla has given birth during the winter hibernation. The zoo is keeping an eye on the den where the brown bears are sleeping. Small brown bear cubs would really be a reason to visit the zoo again.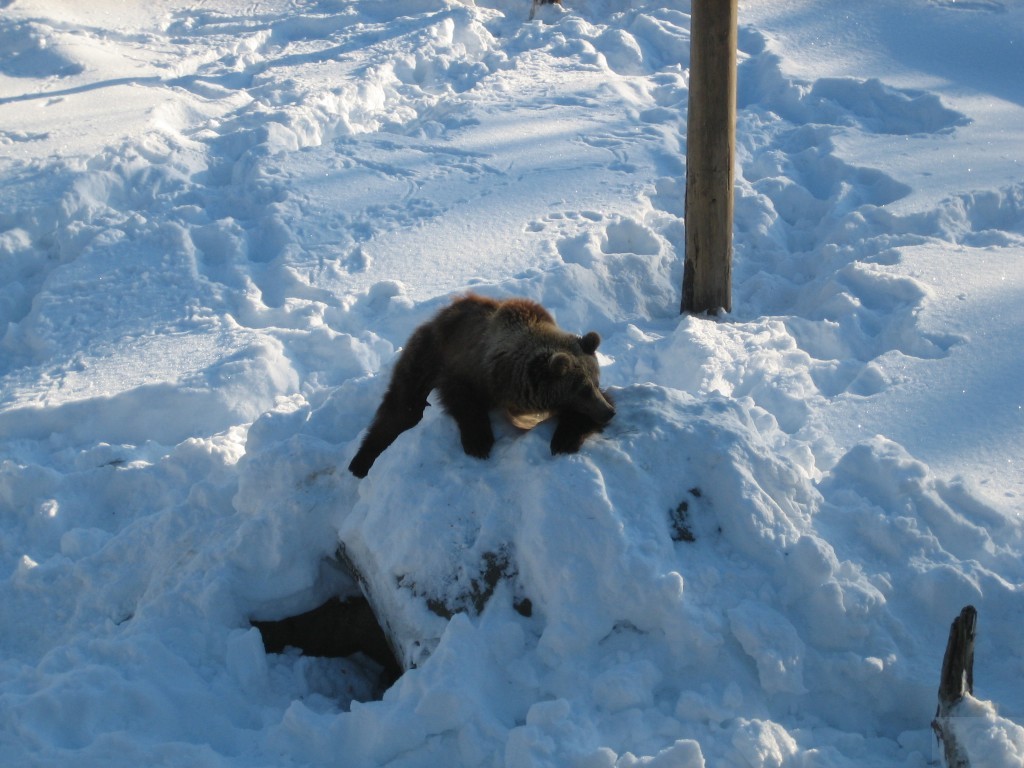 The zoo has plans to put together the two polar bear adults again if there could be more polar bear cubs. The very popular polar bear cub Ranzo, born in December 2011, is already a grown up and will probably be moved to another zoo in the near future. Ranua zoo simply does not have fences enough for many adult polar bears. Wild animals, like bears, are not very satisfied to share fences with others. There have been some disputes between bears in the earlier years, which have led to even one of the bear's death, and this the zoo definitively does not want to happen.
You can get a whole new viewpoint to the animals by participating in the animal feeding shows, such as, by watching carnivores being fed. If you are lucky, you might get to feed animals yourself, instructed and monitored by the animal keepers. During the winter, between 17.2.2014 -9.3.2014 and 18.4.2014 – 21.4.2014, animal feeding shows are arranged daily. Check out the times on the home page. I do hope they will soon update it with this year's dates….
There is also possible to stay overnight near the zoo, in the holiday village Gulo Gulo or at the caravan area. Check the homepage for more information.
In Finland there are three zoos open during winter time; Ranua zoo, Ähtäri zoo in the middle of Finland and Korkeasaari zoo in Helsinki.